Plastic Surgery Tokyo: English-Speaking Surgeons
Poste date: Wednesday, February 24, 2021
Tokyo is the central hub for plastic surgery in Japan. Its influence on Japanese culture affects the entire population of the country and all members of society, including men, women, and children. While evolving beauty standards continue to drive this practice, today plastic surgery in Japan is becoming more frequently utilized for vocational, sociological, and medical reasons. Please refer to the guide below, which explains the most popular procedures in Japan along with a list of English-speaking plastic surgery clinics in Tokyo that cater to international clientele.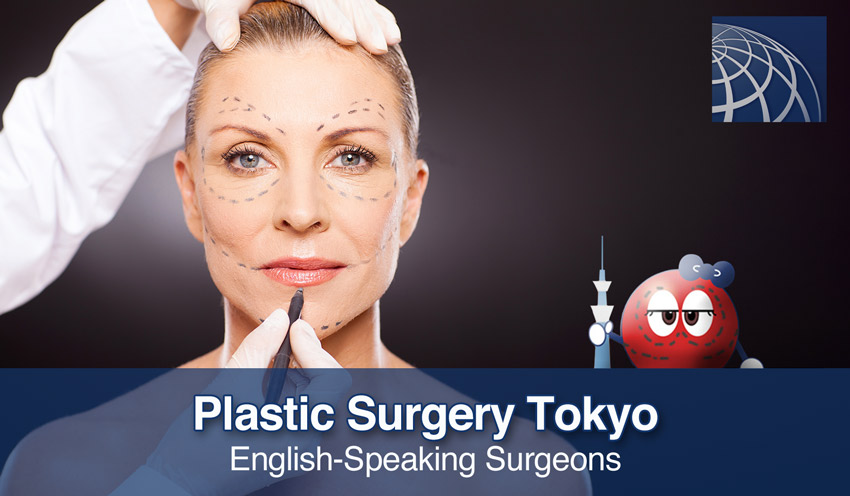 How Common Is Plastic Surgery in Japan?
Plastic surgery has long been a quiet, yet very widely accepted practice, and is only becoming more commonplace as time goes on. In 2016, Japan ranked third in the entire world for plastic surgery procedures and second in facial rejuvenations. While women typically make up the majority of plastic surgery patients, the number of men seeking services and even children opting for corrective procedures are on the rise.
Most Popular Plastic Surgery Procedures in Japan
A culture that places great importance on appearance and how one presents themselves, Tokyo looks to raise its profile as an international hub for plastic surgery. Tokyo will likely see an even bigger boom in plastic surgery demand as its prominence in this field becomes more visible on the global stage.
Eyelid Surgery
Japan's most popular and safest form of plastic surgery uses a non-incisional, scar-free technique to create cosmetic double eyelids (commonly requested among Asian patients) or to correct sagging upper eyelids. The improved double suture twisted (DST) technique uses double sutures and twists on each upper eyelid, takes 60 minutes to complete, and rarely requires total sedation.
Rhinoplasty
This surgery reshapes bone and cartilage to create a straighter, sharper profile. Rhinoplasty corrects breathing problems and disfigurements. The procedure uses either general or local anesthesia to partially or fully sedate the patient. Recovery usually takes at least two weeks, with the nose fully normalizing after six months.
Fat Grafting
Fat grafting is a cost-efficient alternative to more permanent facelifts, and uses liposuction to transfer tissue from fatty areas of the body (thighs, midriff, or buttocks) to the face, filling in sunken cheeks, shallow scars, thin lips, and laugh lines.
Abdominoplasty
Abdominoplasty tightens the abdomen, removes loose skin and stretch marks, and strengthens wall muscles unaffected by dieting and exercise. This incisional surgery spans from hip to hip, and refashions the abdominal muscles like a girdle, resulting in a narrower waist, and firmer thighs and buttocks.
Facelift
This popular procedure has three variations in Japan, ranging from the Mini Lift (tightening targeted portions of the face) to the Full Facelift (tightening the face from forehead to chin). The operation can take up to 6 hours to complete, and the effects of the procedure last up to 10 years.
Where to Find English-Speaking Plastic Surgeons in Tokyo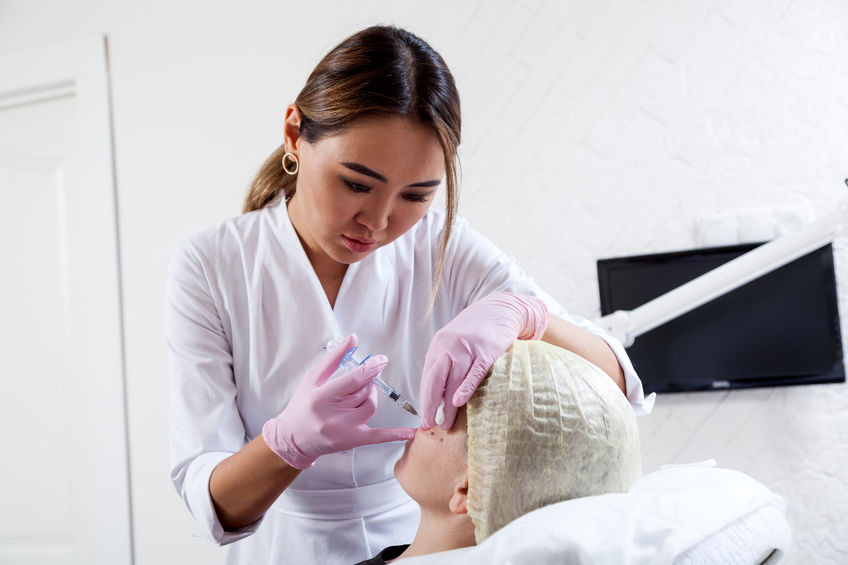 There are many plastic surgeons in Tokyo who cater to English-speaking clients, with each offering an impressively extensive range of procedures. Here are the eight most prominent.
Plaza Clinic
Located in Hiroo, Tokyo, Plaza Clinic is reputed as the only plastic surgery clinic in Japan operated by a U.S. Board-certified plastic surgeon who also practiced for 18 years in the United States, serving celebrities among his clientele. The clinic specializes in both same-day laser treatments and plastic surgery procedures, including liposuction, rhinoplasty, facelift surgery, eye surgery (blepharoplasty), non-incisive eyelid surgery, and breast augmentation. Walk-in services for non-surgical treatments, such as Botox and Restylane, are also available
Tokyo Skin & Plastic Surgery Clinic
Serving over 30,000 national and international patients per year, Tokyo Skin & Plastic Surgery Clinic was founded in 2000 on the concept of affordable cosmetic treatments. It is staffed by a team of English-speaking male and female doctors who specialize in non-incisional eyelid surgery. Located in Ginza, the clinic is a three-minute walk from Exit A13, Ginza Station
Magnolia Skincare Clinic
Magnolia Skincare Clinic, also conveniently located in Shibuya, specializes in non-invasive, scientifically proven cosmetic treatments for clients of all genders and nationalities. Services include Botox, injectable facial fillers, laser hair removable, wart and mole removal, hair-growth treatment, and more. A 15-30 minute consultation with English-speaking staff is required before every procedure.
Takako Clinic
Located in Dolce Shibuya, Takako Clinic is operated by the eponymous Dr. Takako, who specializes in breast formation and reconstruction, especially for breast cancer patients. She also provides laser therapy for skin rejuvenation and eye and ear procedures. While the website is not available in English, the clinic employs English-speaking staff.
Shonan Beauty Clinic
A collective of eight clinics, Shonan Beauty Clinics are located in Naha, Kyoto, Osaka, Yokohama, Shibuya, and Shinjuku (main office). This practice specializes in breast augmentation, liposuction, rhinoplasty, double eyelid surgery, and most other cosmetic procedures.
Akai Medical Clinic
With two locations in Omotesando, Tokyo, and Yokohama, Akai Medical Clinic is staffed by skilled bilingual doctors, surgeons, and anesthesiologists. Conceptualized on a foundation of "evidence-based medicine" with scientific basis, this clinic offers all of Japan's most popular and proven cosmetic treatments.
Azabu Skin Clinic
With services designed for women's cosmetic and health-related needs, Azabu Skin Clinic's specialties include non-incisional facelift and eyelid surgery, augmentation, dermatology, and cosmetic gynecology. Azabu Skin Clinic serves clients from around the world, and its doctor speaks English fluently.
Convenient Plastic Surgery in Tokyo for Foreign Patients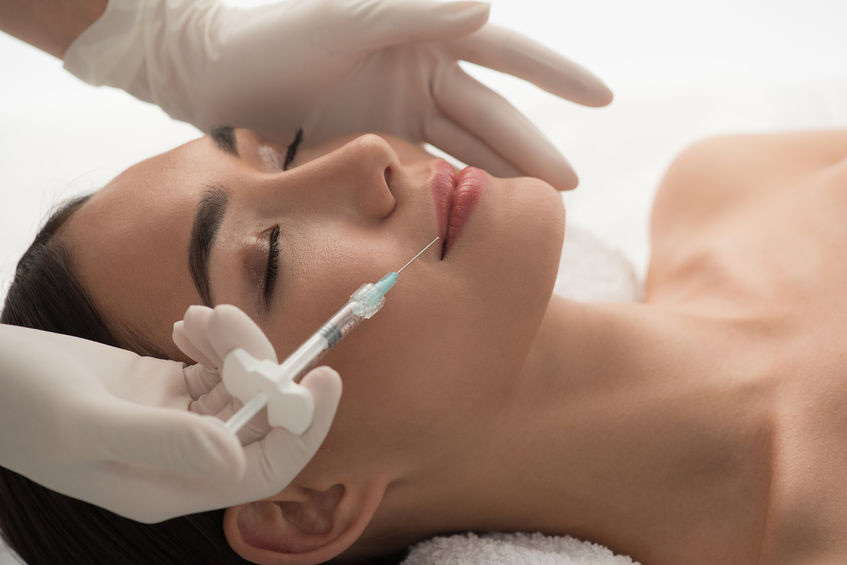 In Japan, the practice of plastic surgery continues to evolve, making the country a medical locale for both domestic and international patients alike. Fortunately, plastic surgery's continued popularity in Japan drives the need for English-speaking practitioners, making it especially convenient for expatriates in Tokyo to receive cosmetic treatments within one of the most accomplished countries in the world.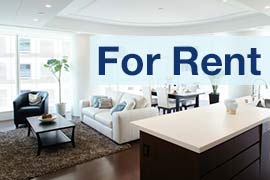 Listings of popular and luxurious rental apartments, condominiums, and houses designed with expats in mind.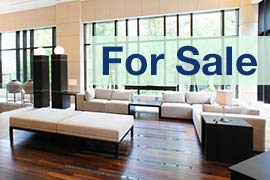 Listings of apartments, condominiums, and houses available for purchase in Tokyo.