English-Speaking Dentists in Tokyo
Poste date: Tuesday, August 11, 2020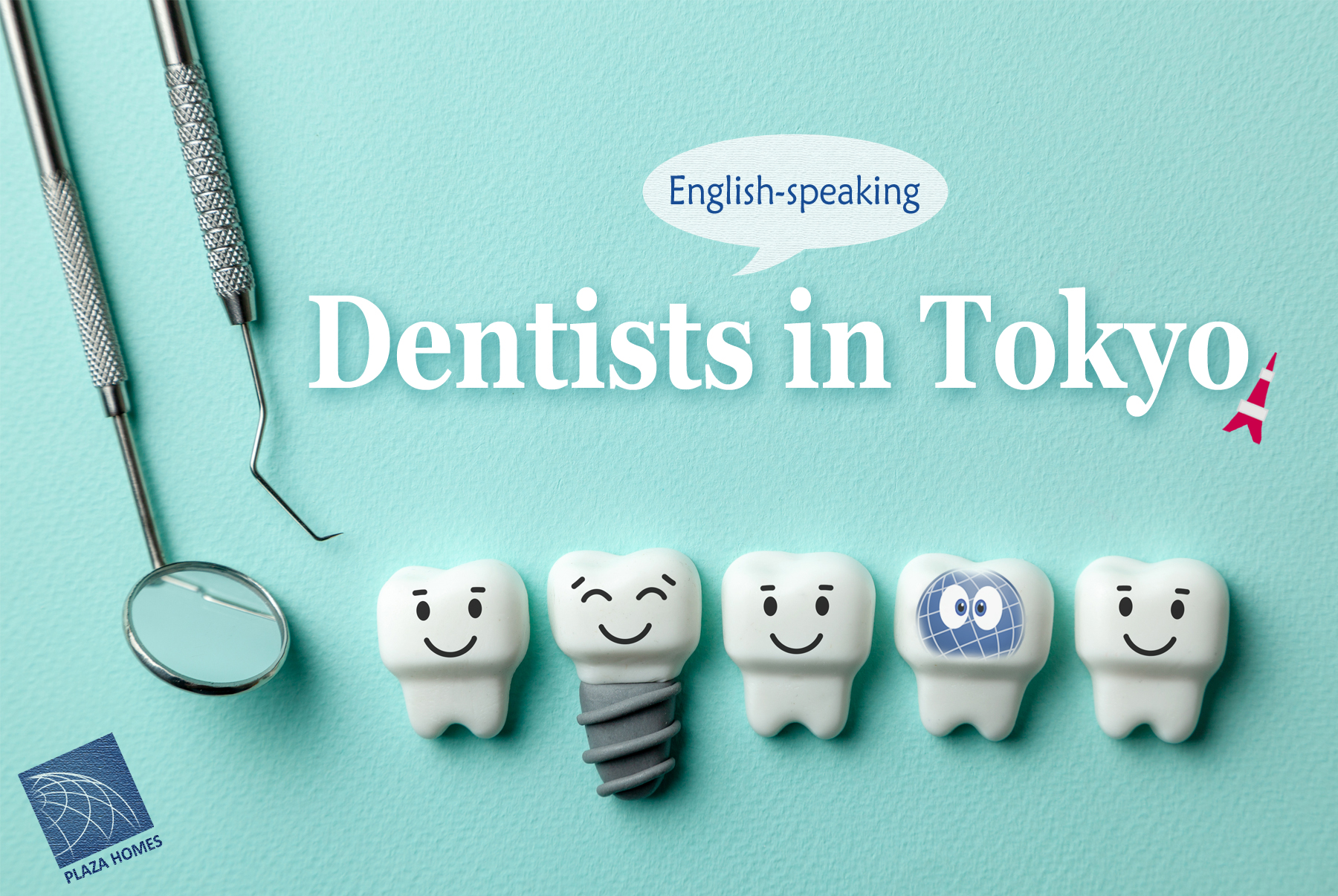 Although routine dental cleanings are recommended once every 6 to 12 months, putting off going to the dentist is a common fact of adult life. But for expats living in Japan, procrastination can be compounded by the difficulties of finding an English-speaking dentist.
Fortunately, there are a number of Tokyo-based dental clinics that provide not only excellent care but English-language services. Read on for everything you need to know about dental care in Japan, from health insurance coverage to tooth whitening, and a list of more than 20 English-speaking dentists in Tokyo.
Booking Your Dental Appointment
Before visiting a dental clinic in Japan for the first time, call ahead or go in person to make an appointment. On your first visit, you should arrive a few minutes early so that you have time to fill out registration forms and be issued your patient card (shinsatsu-ken) for the clinic. You will need to bring this card to all future visits.
The receptionist might also ask you to fill out a medical questionnaire (monshinhyo). If you're going to the dentist because of oral pain or discomfort, this is the form on which you would describe your specific dental concerns.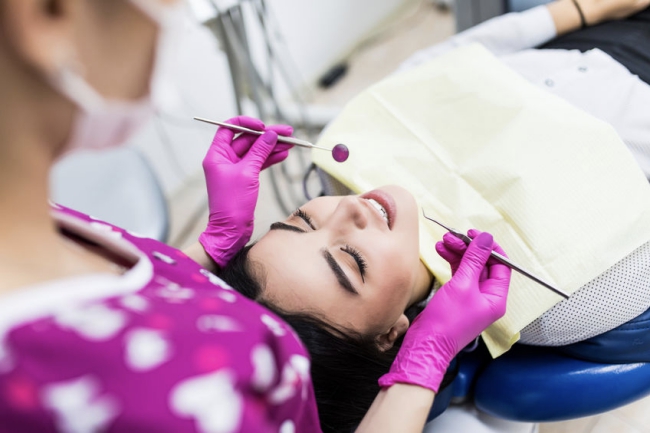 Dental Care Cost in Japan
While dental care may be excluded from public health coverage in some countries, Japan is not one of them. Basic dental services including routine tooth cleaning, cavity fillings, root canals, and crowns are all covered under National Health Insurance (kokumin kenko-hoken) and Employee Health Insurance (shakai kenko-hoken). You will need to show your insurance card at check-in, usually on the first visit of every month, for medical billing purposes. Prices for these dental procedures are based on a medical points system, and insurance covers up to 70 percent of costs; you pay the other 30 percent out of pocket.
Your dentist may offer you a more expensive treatment option, for example, gold or ceramic fillings as opposed to regular composite fillings, in which case you will be required to pay an additional cost for the more expensive materials.
Smaller dental clinics may not be able to handle more extensive procedures such as complicated wisdom tooth extractions. In this case, your dentist may provide you with a referral letter to have the procedure done by an oral surgeon at a university hospital, which is also covered by insurance.
If you have some other form of private medical coverage that's not accepted by the clinic, you will typically be required to pay for 100 percent of all costs upfront. Make sure to have these costs explained to you before treatment and confirm the numbers in writing to prevent any surprises when it's time to pay the bill.
Dental costs that are not covered by Japanese health insurance are typically related to cosmetic care, including braces, implants, and teeth whitening.
Teeth Whitening
Although it's not covered by health insurance, cosmetic dental care such as orthodontics and teeth whitening are widely available throughout Tokyo. Train cars and stations are often covered in advertisements for such aesthetic care.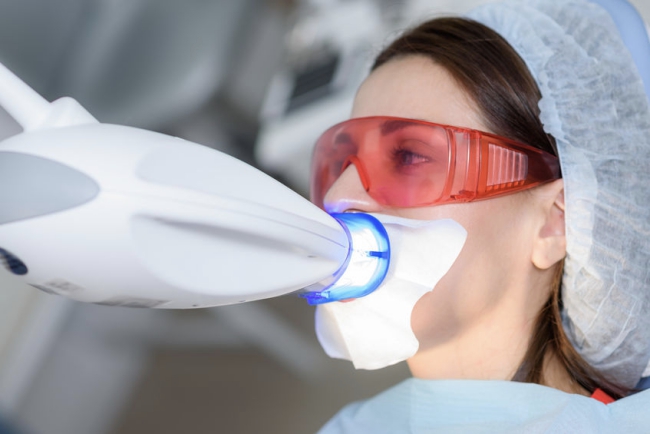 There are three main options for teeth whitening in Japan:
・Over-the-counter whitening toothpaste and mouthwashes
・At-home tooth whitening kits
・In-clinic whitening done by a dentist or dental hygienist
Over-the-counter whitening toothpastes and mouthwashes are widely available at drug stores. You can also find toothpaste-mouthwash hybrids, referred to as "dental lotion," at some specialty shops in Japan. At-home tooth whitening kits that use whitening strips or gels are not sold over the counter. If this is your preferred method of tooth whitening you will need to ask your dentist.
Teeth whitening done in a professional setting is the safest method. As bleaching can be quite damaging to your teeth, it's best to have your oral health reviewed by a dentist first. Getting your teeth whitened in a clinic can average around ¥2,000 to ¥10,000 per tooth.
What to Expect During a Dental Visit in Japan
If you suffer from odontophobia, or dental anxiety, it can help to mentally prepare yourself by reading up on the differences in dental care between Japan and other countries.
One such difference is the reluctance to use more anesthetics than is deemed "necessary" for a dental procedure. In Japan, it's not common to use laughing gas or other sedatives in the course of routine dental care, and during a root canal you might be surprised to only receive localized anesthesia to the tooth being drilled and not the gums surrounding it. You also might not receive a local anesthetic for subsequent visits, even if the dentist is doing more drilling — the logic being that the root has already been removed so you shouldn't feel any pain. For those with sensitive teeth, this can lead to referred pain and is often the source of horror stories about tooth drilling without anesthesia in Japan.
That's not to say that all dental clinics operate this way. Dentists and oral surgeons who are educated overseas, or who treat many non-Japanese patients, are typically more familiar with Western standards of dental care and will make sure that you're comfortably anesthetized before a procedure.
Another difference you may find with Japanese dental clinics is that visits are often kept short, usually 20–30 minutes and you may be asked to come in for multiple visits even for a single root canal treatment. Root canals typically require at least two visits, one for the initial drilling and a follow-up to check that the tooth has not become infected. Before any dental procedure, make sure to discuss with your dentist about how many visits are expected to be required for your treatment. If you find the number excessive, you may want to get a second opinion elsewhere as long as your tooth pain is not too severe to delay treatment.
List of English-Speaking Dentists in Tokyo
Finding proper dental care in Tokyo is very easy. Finding an English-speaking dentist on the other hand may be a bit more challenging. Fortunately, the list below includes a number of dentists and orthodontists in Tokyo that provide dental care with English-speaking staff.
Dental Office OC3 Hibiya

General Dentistry, Implants, Esthetic Dentistry, Pediatric Dentistry
Dr.Umezu studied in the United States. Dr. Ward has dental licenses in both Japan and the United States States, and has practiced dentistry in Japan since 1983.

Motoazabu Hills Dental Clinic

Dentistry, Pediatric Dentistry, Orthodontics, Oral Surgery, Dental Implants

Azabujuban Street Dental Clinic

Dental, orthodontic, and periodontics treatment

Yo Dental Office

General Dentistry , Osseo implant, Cosmetic, etc.
Dr Miura has more than a decade of extensive training in dental medicine from educational institutions world-wide prior to becoming the director of the Yo Dental Office.

Soneda Dental Office

Dentistry, Pediatric Dentistry, Periodontics treatment, Esthetic Dentistry

United Dental Office

Dentistry, Oral Surgery, Cosmetic dentistry, Implant
Doctor Enatsu is a world-renowned practitioner recognized for his ability by being the only dentist in Asia to be a mentor at the Kois Center for Advanced Restorative Dentistry in Seattle, Washington, USA. He has brought his extensive knowledge back to Tokyo to provide world-class dental treatment.

Tokyo Clinic Dental Office

Preventive dentistry, Periodontal therapy, Restorative dentistry, Cosmetic dentistry
The owner Dr.Drennan holds licenses in both the US and Japan. Being one of only a few dentists in Tokyo with private practice experience in the U.S., Dr. Drennan strives to maintain a practice style based on American methods. Ample time is allotted for each dental visit and emphasis is made on addressing the patients' chief concern.

Otake Dental Office

General Dentistry, Periodontics treatment, Dental Implant, Pediatric Dentistry, Orthodontics, Cosmetic Dentistry, Whitening
Operating since 2002, Otake Dental Office focuses on microscopic dentistry. Utilizing surgical operating microscopes to improve the quality and precision of dental care provided.

Tokyo Ambassador Dental Office

Dentistry, Oral Surgery, Orthodontics, Oral Implantology, Esthetic Dentistry
Experience comfortable Dental Care in a relaxed professional atmosphere. Dr Kojima is fluent in English, he is licensed, has studied, and has practiced dentistry in the U.S.

Dr. Kaku's Office

Dr. Kaku's Office (Hiroo)
Dentistry, Pediatric Dentistry, Orthodontics

Dr. Kaku's Office (Yoyogi)
Dentistry, Pediatric Dentistry, Orthodontics
Doctors John Kaku and Maori Kaku are both US-trained dental professionals who provide a level and type of care unique to their background.

TRUST DENTAL CLINIC

General Dentistry, Oral Surgery, Dental Implants, Preventive, and Restorative dentistry.

03-3402-1501

Dr. Oikawa is licensed in the United States and has twenty years of clinical experience in Hospital dentistry. He is a member of the American Dental Association. We provide care based on the highest international standards. Dental Hygienists are also trained oversea - the United States and England.

TOKYO International Dental Clinic Roppongi

General dentistry, Endodontic (Root canal) treatment, Periodontal treatment, Esthetic treatment, Orthodontic treatment, Implant treatment
Specialists who have been trained in Sweden and the USA will see to your dental needs. Communication is made easy with English speaking dentists.

Daikanyama Dental Clinic

General dentistry, Preventative dentistry, Pediatric dentistry, Orthodontic dentistry, Dental implant, Teeth whitening

YAMATE Dental Clinic

Dentistry in general (implant, laser), Pediatric, Orthodontic, Cosmetic dentist
Dr. Arai and her dental specialist staff provide safe and reliable dental health care and treatments. Their patients range from small children to senior citizens.

Hitomi Dental Office

General Dentistry, Preventative, Pedodontics, Cosmetic, Restorative, Oral Surgery, Dental Implants
Dr. Hitomi Hayashi has been practicing for over twenty years, specializing in Tokyo's foreign community. The office covers a wide variety of dental care services with English speaking staff.

Yamanaka Dental Clinic

General dentistry, Preventative dentistry, Dental surgery, Orthodontic dentistry, Implants, Gum disease, Esthetic dentistry, Whitening
The Yamanaka Dental Clinic is led by Doctor Ryuhei Yamanaka, who received his dental education and training at UCLA in Los Angeles, California. The entire staff speaks English so you can be confident that there will be no communication barriers when having your dental needs met.

Fukutomi Dental Office

General dentistry, Checkups & Cleaning, Whitening, Periodontal Disease, Taste Disorder, Dry Mouth, Orthodontics, Implant DentistryGeneral Dentistry Checkups & Cleaning Esthetic Dentistry Whitening
The doctor has engaged in medical care in U.S.A. for three years. Fukutomi Dental Office offers stress-free, smooth communication for all of their patients.

Quarts Dental Clinic

General dentistry, Checkups & Cleaning, Whitening, Periodontal Disease, Taste Disorder, Dry Mouth, Orthodontics, Implant Dentistry
Quarts Dental Clinic is operated by Tokushinkai Group, which is the largest dental care group in Japan.

Dentists Name
Description

List of Restorative and Cosmetic Dental Clinics in Tokyo
For restorative care and cosmetic dentistry, here are several dental clinics offering English-language services.
United Dental Office

Dentistry, Oral Surgery, Implant, Esthetic Dentistry

Azabu Tokyo Dental Clinic

Implant, esthetic dentistry
Doctor Waki received an education in advanced implant dentistry from the prestigious Loma Linda University in the United States. They have state of the art facilities with an advanced "clean area plus" system installed in the operating theater that provides patients with peace of mind that their dental health is first and foremost.

Minami Aoyama Implant Center

Implant, Esthetic dentistry
A special focus is placed on restorative and esthetic procedures including dental implants, crowns, and teeth whitening.

Sophia Orthodontic Clinic

Orthodontics
Dr.Shimamoto, the founder of the clinic, went to America in 1963 for further studies in Orthodontistry and established a new orthodontic method named the Two Stage System. Coming back to Japan, he opened his clinic as an exclusive orthodontic practice in Roppongi, while working as a lecturer at a Dental College. It has been 40 years since then.

Shiroganedai Orthodontics

Orthodontics
Dr. Honzawa earned a Doctor of Dental Surgery degree from the Jyosai Dentisty University and became licensed to practice dentistry in 1984. Dr. Honzawa is a member of American association of orthodontists.

TOKYO International Dental Clinic Roppongi

General dentistry, Endodontic (Root canal) treatment, Periodontal treatment, Esthetic treatment, Orthodontic treatment, Implant treatment

CS Orthodontic Clinic

Orthodontics
The clinic offers the latest in orthodontic appliances and the most advanced treatment techniques.

Fujimoto Dental Clinic

Dentistry Dock, Crown and Bridge, Dental Implant Therapy, Periodontal Therapy, Dentures, Endodontic Therapy, Orthodontic Therapy, Esthetic Dentures, Maintenance

Kami-Pulp Kaikan (Phoenix Plaza) 4F,Ginza 3-9-11, Chuo-ku, Tokyo

Dr. Kohei Fujimoto is fluent in English, a graduate of the University of Washington's Graduate Periodontics Program, and certified as a Diplomate of the American Board of Periodontology.

Cler Dental Clinic

Cleaning, Whitening
Azabujuban Cler Dental Clinic offers expertise in treatments that really work. Cleaning, removing discoloration and tobacco stains, whitening, fast-acting whitening, customized treatment and more.

Dentists Name
Description
Don't Put Off Going to the Dentist During Your Time in Tokyo
Japan has excellent medical care across all areas of healthcare, dental care being no exception. Some medical practices may be slightly different from what you are used to, but they still provide all the same types of services you might get in your home country: regular dental check-ups, teeth cleaning, fillings, braces, and all other standard dental procedures not mentioned. Now that you have learned how easy it is to go to the dentist in Tokyo, there is no excuse when it comes to keeping your teeth clean!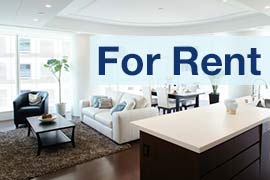 Listings of popular and luxurious rental apartments, condominiums, and houses designed with expats in mind.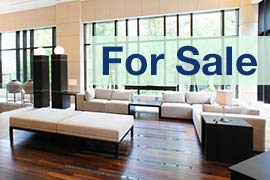 Listings of apartments, condominiums, and houses available for purchase in Tokyo.