Fireworks (Hanabi) Festival in Tokyo 2019
Poste date: Thursday, May 30, 2019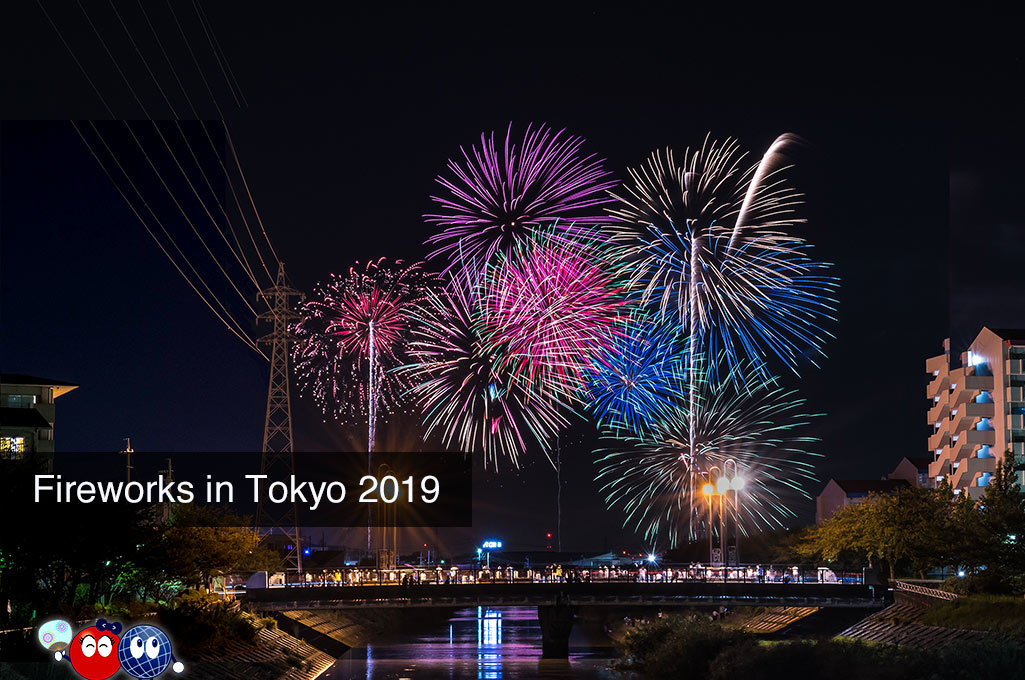 Every year there are many beautiful firework events lighting up the sky in Japan during summer. Why are there so many events being held? These events originated from the use of fireworks as a way of appeasing one's ancestors during the "Obon" period. Obon is a traditional annual Buddhist event for commemorating one's ancestors that takes place during summer. As time passed, the use of fireworks evolved into being used for community events and entertainment which continue to be held in Japan during summer.
Japan is known to have the most beautiful fireworks in the world. Fireworks in Japan have also been used during the past Olympics held within the country. These firework events are very popular amongst Japanese and foreign residents of Tokyo alike and are becoming one of Japan's most popular tourist attractions. These past few years you can see many foreigners wearing yukata (casual kimono worn during summer) during firework events as well as many Japanese too.
Here are the major firework events for 2019 being held in the Tokyo area. To get a good seat, arriving at the event early is highly recommended.
The 42nd Sumida River Fireworks
Seeing one of Tokyo's largest fireworks shows is like a rite of passage; you can't say you experienced a Tokyo Summer without witnessing this mesmerizing display of explosives while being jostled around by other spectators. Blasts of hot pyrotechnic art will paint the sky in wild colors between 19:00-20:30 on July 27th (Saturday) this year, As several tens of thousands of awe-inspiring fireworks explode above, you'll definitely be glad you have come!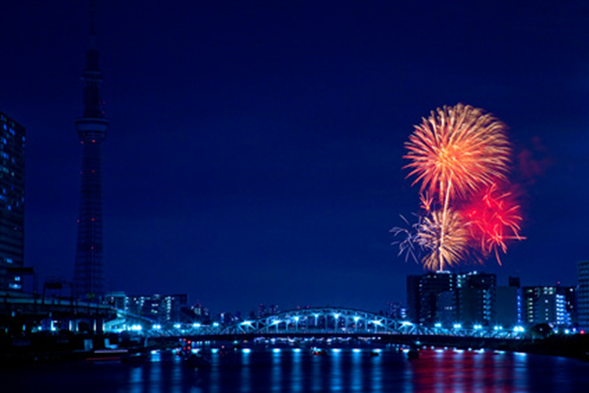 To get a good spot along the Sumida River, plan on arriving mid-day. Another popular place to view the fireworks is from the rooftop of a yakatabune (a traditional house-boat), as it lazily floats down the Sumida River. For those not lucky enough to get a seat on one of those, try staking out at Sumida Park. Don't forget to pick up some beer, sake and snacks to tide you over until the show begins.
Fireworks
20,000 Displayed
Date
July 27th, Saturday
Time
19:00 ~
Access
( Area 1 )

15 min. walk from Asakusa Station, North Exit on Tobu-Isezaki Line
15 min. walk from Asakusa Station Exit 5 on Ginza Line/Toei Asakusa Line

Access
( Area 2 )

5 min. walk from Asakusa Station Exit A2 on Toei Asakusa Line
5 min. walk from Kuramae Station Exit A7 on Toei Oedo Line

More Info
https://www.sumidagawa-hanabi.com/
Tokyo Fireworks Festival EDOMODE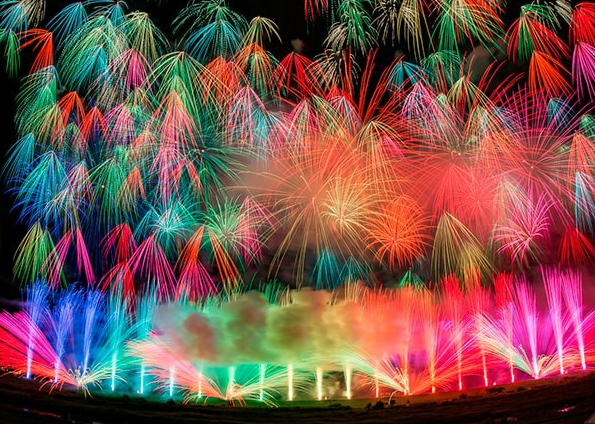 Fireworks
12,000 Displayed
Date
August 10th, Saturday (Not yet officially announced)
Time
19:10 ~
Location
Odaiba (Paid Venue: Odaiba Seaside Park)
Access
Odaiba Kaihinkoen Station on Yurikamome
More Info
https://tokyohanabi.jp/
(Japanese)
Jingu-Gaien Fireworks Festival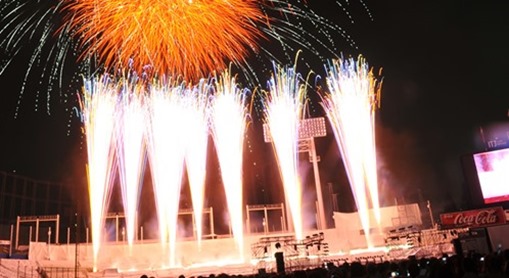 Fireworks

12,000 Displayed
*Tickets are required to enter each venue.

Date
August 10th, Saturday
Time
19:30 ~
Locations

Jingu Kyujo Ballpark
Tokyo Metropolitan Gymnasium
Chichibu-no-miya Rugby Field
Soft-Ball Park

Access

Sendagaya Station or Shinanomachi Station on JR Sobu Line
Gaienmae Station, Aoyama 1-chome Station, Omotesando Station on Tokyo Metro Lines
Kokuritsu Kyogijyo Station on Toei Oedo Line

More Info
http://www.jinguhanabi.com/
(Japanese)
The 41st Adachi Fireworks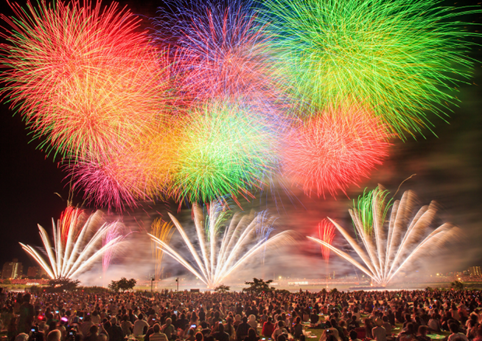 Fireworks
13,500 Displayed
Date
July 20th, Saturday
Time
19:30 ~
Location
Arakawa River Area
Access
15 min. from Kitasenju Station, JR Line and Tokyo Metro Lines
More Info
http://adachikanko.net/event/第41回足立の花火
(Japanese)
The 53rd Kastsushika Nouryo Fireworks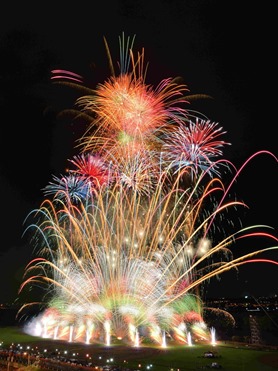 The 44th Edogawa Fireworks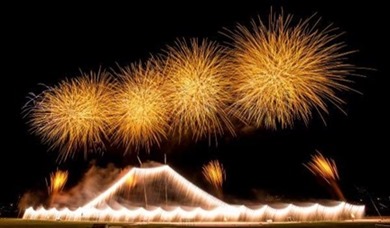 The 41st Setagaya-ku Tamagawa Fireworks Festival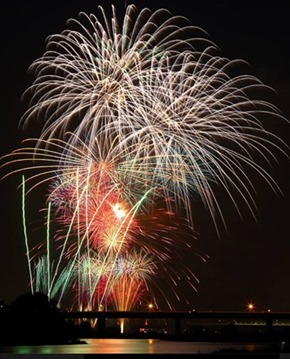 Fireworks
6,000 Displayed
Date
October 5th, Saturday
Time
18:00 ~
Location
Futakotamagawa River Area, Playground
Access
Futakotamagawa Station, Tokyu-Denentoshi Line/Tokyu Oimachi Line
More Info
http://www.tamagawa-hanabi.com/
(Japanese)
The 37th Chofu-Shi Fireworks Festival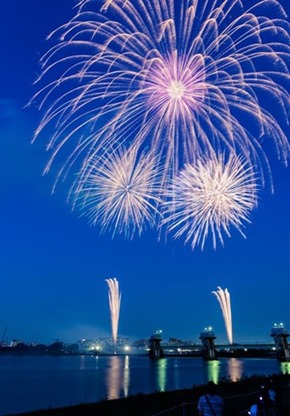 Fireworks
10,000 Displayed
Date
September 7th, Saturday
Time
17:30 ~
Location
Tamagawa River Area
Access
Chofu Station, Keio-Tamagawa Station, Keio Line
More Info
https://hanabi.csa.gr.jp/about/chofuhanabi
(Japanese)
Ota-ku Fireworks Festival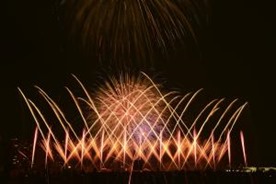 * Please note:
* In the event of bad weather, fireworks may be cancelled or rescheduled to the following day or another later date.
* Details are subject to change without notice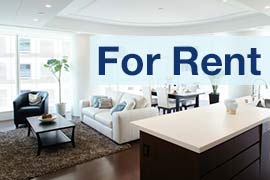 Listings of popular and luxurious rental apartments, condominiums, and houses designed with expats in mind.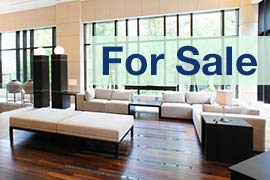 Listings of apartments, condominiums, and houses available for purchase in Tokyo.