EXPAT EXPO TOKYO 2020
Poste date: Friday, October 30, 2020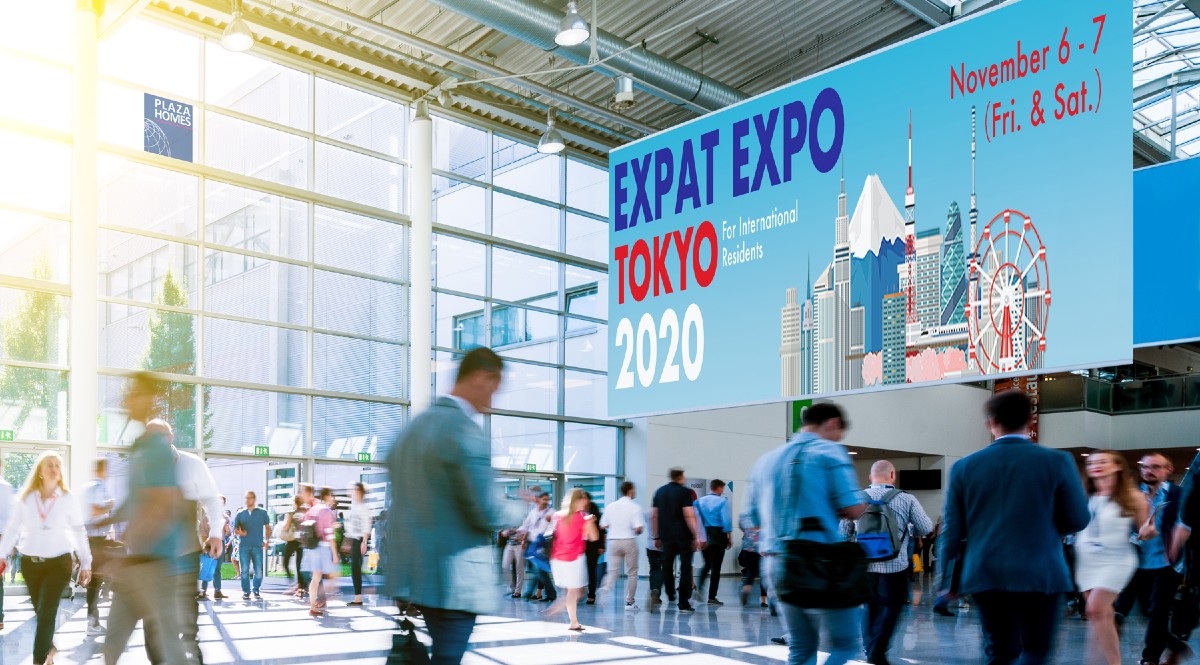 "EXPAT EXPO TOKYO 2020" will be held at Tokyo World Gate in Toranomon on November 6th and 7th, 2020. This is the first expo which is targeted expatriates in Japan.
Companies which are focusing on the comfortable life for foreign residents in Japan will gather from all fields from all over Japan at once. There will also be seminars, panel discussions by specialists, and various entertainment programs which people can join. The entrance and participation cost are free of charge.
In addition, Minato International Association will have a counseling counter on the 7th. You can consult them with any issues you have for free.
Who should join
・Expats living in Japan and their families
・Companies that employ expatriates, human resources for expats
Of course, other people can also come and join. The entrance and participation fee for any programs are all free.
For companies that employ foreign employees, this will be a great opportunity to obtain information on laws and taxes. And it is also possible to rediscover the charm of Japan as there are many travel agencies and associacions will be there, it would be a great tool to introduce to foreign employees about Japan.
In addition, there are plenty of interesting entertaining programs such as kimono dressing experience, calligraphy experience session, taking a photo with samurais etc. Therefore both of adults and children can enjoy the whole day.
Industries Planned to Participate and Entertainment Programs
Industries planned to participate
Local governments, organizations and companies that provide products and services for foreign residents living in Japan.
International schools, Japanese language schools, real estate companies, relocation companies, travel agencies, tourism, rail companies, retailers, service providing companies, osteopathy etc.
Industries participating in seminars and panel discussions
On November 6th, there will be some speakers who will talk about subjects regarding real estate industry, audit firm, residence center, employment agency however the spoken language will only be Japanese.
November 7th:
There will be seminar and presentation in English for international residents. You can get a chance to win a prize too!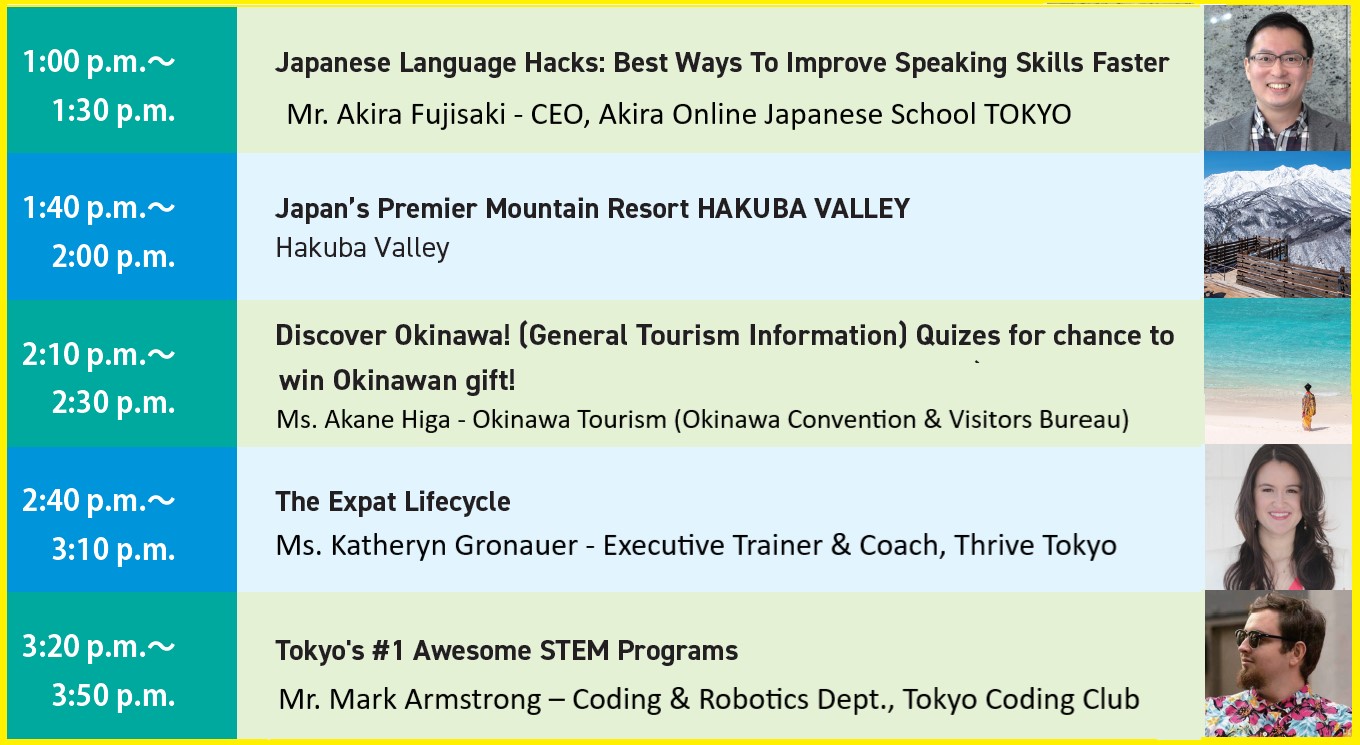 Entertainment programs
November 6th - 7th (both days):
Stalls at Ennichi (Japanese traditional festival), Portrait Drawing, Stamp Rally and Lucky Drawing to Win Prizes, Kids Playing Area with Childcare Staff
November 7th:
Free Counseling Counter by Minato International Association, Samurai Artist Show, Japanese Traditional Musical Instrument "Shamisen" Coucert, Kimono Wearing Experience, Calligraphy Experience, Samurai Photo Session.
* For the exact timeframe, please check Events Information on the official website. 

Benefits of Joining Expat Expo Tokyo
As mentioned above, the entrance and participation of the entertainment programs fee are free of charge. Moreover, some companies offer novelty goods which you can receive by visiting their booth.
At PLAZA HOMES, we will distribute calendars of 2021 to everyone who visits our booth. The calendar has full of beautiful Japanese scenery and it is written in English. This calendar has a great popularity every year as a gift to our clients.
Dates and Details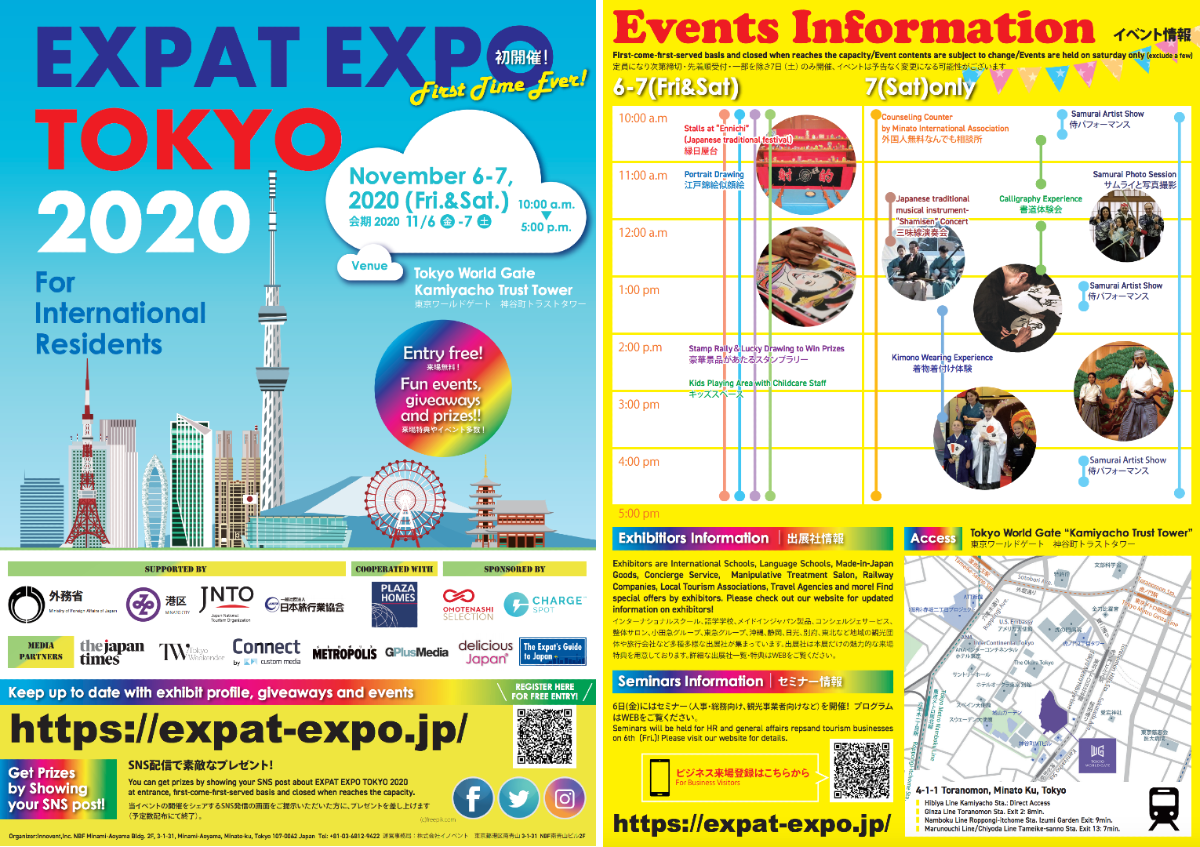 Date: November 6(Fri) - 7(Sat)
Time: 10:00 - 17:00
Revenue: TOKYO WORLD GATE
Address: 4-1-1 Toranomon, Minato-ku, Tokyo (Map)
Official Website: Expat Expo Tokyo 2020
Ticket: Register yourself from here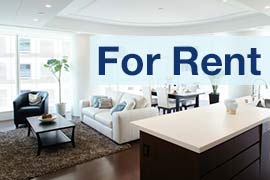 Listings of popular and luxurious rental apartments, condominiums, and houses designed with expats in mind.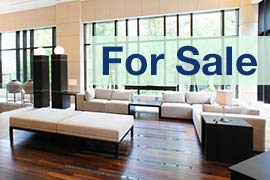 Listings of apartments, condominiums, and houses available for purchase in Tokyo.