Japanese education system and which school is the best for your child
Poste date: Tuesday, December 4, 2018
You may wonder how does the school system in Japan work? When and at what age does school start? When does it end? For those in Japan, you may be trying to decide if your child should attend a Japanese school or an international school. Our guide to Japan's education system will help you choose what type of school is best for your child or at the very least satisfy your curiosity.
The Japanese School System
The length of compulsory education in Japan is 9 years, a combination of Elementary School (6 years) and Junior High School (3 years). The Japanese school year starts on April 1 and ends on March 31 of the following year. 
>> School Grade and Age Structures in Japan
Foreign students are not required to participate in Japan's compulsory education (Grade 1-9). However, they do have the option to enroll in public (local) elementary or junior high school, as long as their address is registered with the administrative office.
Although high school is not compulsory, approximately 98% of students choose to continue their education by attending high school. After high school, students with either go to university, technical college, trade school, junior college, or find employment.
The Japanese Education System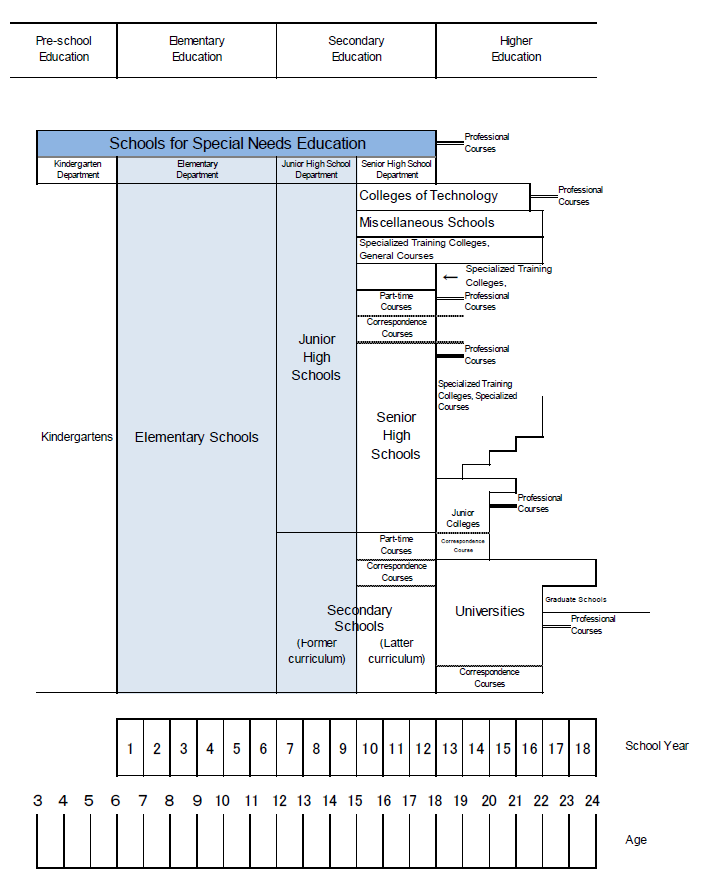 Age range and grades of Japanese Schools
Elementary School (Grade 1-6)

Age 7-12 years old
*Compulsory Education

Junior High School (Grade 7-9)

Age 13 - 15 years old
*Compulsory Education

High School (Grade 10-12)

Age 16 - 18 years old
[Useful Links]
What's the difference between Public, Private and International schools?
1) Public Local Schools

- Tuition is cheaper than a private school
- Schools are administrated by a district (you cannot choose a school outside of the district you live in)
- All classes are taught in Japanese
- Available from Kindergarten to University (National)
>> How to Enroll in a Japanese public school
2) Private Schools

- Tuition is about 5-7 times more expensive than a public school
- Schools are not divided by district, you can attend the school of your choice
- Students must pass an entrance exam to enroll the school
- Some classes may be taught in English
- Available from Kindergarten to University (National)

3) International Schools

- Mainly for foreign students, expat's children, or bicultural students
- Tuition is much more expensive than a private school
- All classes are taught in English
- Available from Kinder garden to High School
>> You can find the list of international schools in Tokyo here
** Attention **
Not all international schools in Japan are accredited by the Ministry of Education. It is important to find out if your child would obtain a sufficient certificate from them upon graduation from the school.
You can also research in advance to see if the school is accredited by WASC (Western Association of Schools and Colleges), CIS (Council of international Schools), ACSI (Association of Christian Schools International) or IB (International Baccalaureate) etc. so that when you move back to your country or move to another country your child is still able to continue studying at the school of their choice.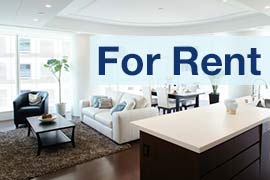 Listings of popular and luxurious rental apartments, condominiums, and houses designed with expats in mind.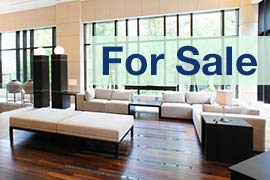 Listings of apartments, condominiums, and houses available for purchase in Tokyo.