International Schools in Japan – Tokyo / Yokohama
Poste date: Monday, February 26, 2018
When expat families with kids are moving to Japan, they need to register and plan for school ahead of time. 
There are many international schools in Japan. In Japan, schools taught in English or schools that teach to non-Japanese students are normally called "international schools."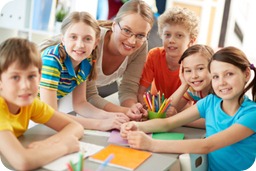 While there are schools that follow their national curriculum such as the American School, British School, Indian School, etc., other schools teach in English based on their own educational principles and philosophy, and a few schools are accredited to offer IB curriculum(s).
PLAZA HOMES maintains an up-to-date list of international schools teaching either in English or in other foreign languages for foreign children living in the Tokyo and Yokohama areas.

List of International Schools in Tokyo, Japan



Usually, expats considering a transfer to Japan will visit Japan on a pre-assignment trip. At that time, they will often visit several schools that they are considering for their children. By visiting those schools they are able to learn more about them such as the school missions, curriculum, tuition, etc.. helping them decide on a school.
After returning to their present residence, parents will need to organize school records, a health certificate, etc. that are required for admissions of the school(s). The admissions documents differ from school to school. Sometimes it may take time to obtain a necessary document. Therefore, it is advisable to start researching schools and organizing documents for the admissions processes as early as possible. It is often said that expat families should start preparing for the admissions process as early as 6 months prior to the desired starting date; especially if you have multiple children because many schools have a waiting list and it sometimes can be difficult to receive a place for all of your children at the same time. 
Some schools may require a certain level of English proficiency depending on age, etc. when the child's mother language is other than English. In addition, some "international schools" in Japan are considered as a school to learn "English" among Japanese parents. Thus, it is necessary to learn about the schools, including the student body, as some schools may be made up of mostly or only Japanese students even though they have English-speaking teachers and a non-Japanese curriculum. 
Here is a list of schools accredited to offer IB curriculum(s).
Note: International Baccalaureate (IB) is a certification system used for university admission that is recognized internationally. IB schools provide the IB curriculum(s) that prepare students for an IB diploma. Students who complete the IB diploma program successfully will be awarded with the IB diploma. 
These are the IB accredited schools in Tokyo and Yokohama. (From the Minister of Education, Culture, Sports and Technology website) 
PYP:  (Primary Years Programme) For age 3 through 10
MYP: (Middle Years Programme) For age 11 through 16
DP:  (Diploma Programme) For age 16 through 19 
 
Tokyo
・St. Mary's International School (DP)
・Seisen International School(PYP, DP)
・K International School (PYP, MYP, DP)
・Tokyo International School (PYP, MYP)
・Canadian International School(PYP)

Yokohama
・St. Maur International School (DP)
・Yokohama International School (PYP, DP)

 
Tuition for international schools differs greatly. Normally, English medium schools are known for expensive tuition, and annual tuition can range from 1.5 to 2.3 million yen. In addition, 300,000 yen for registration as well as uniform fees, school bus fees, and other fees are required. 
International schools around Tokyo can be found both in the center and also outskirts of Tokyo. It is highly advised that you check the bus route and bus stops for the school you are interested in when looking for a house.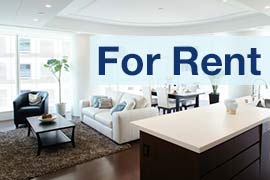 Listings of popular and luxurious rental apartments, condominiums, and houses
designed with expats in mind.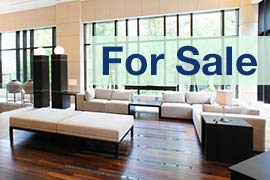 Listings of apartments, condominiums, and houses available for purchase in Tokyo.