Driving in Japan: Drivers License
Poste date: Tuesday, November 5, 2019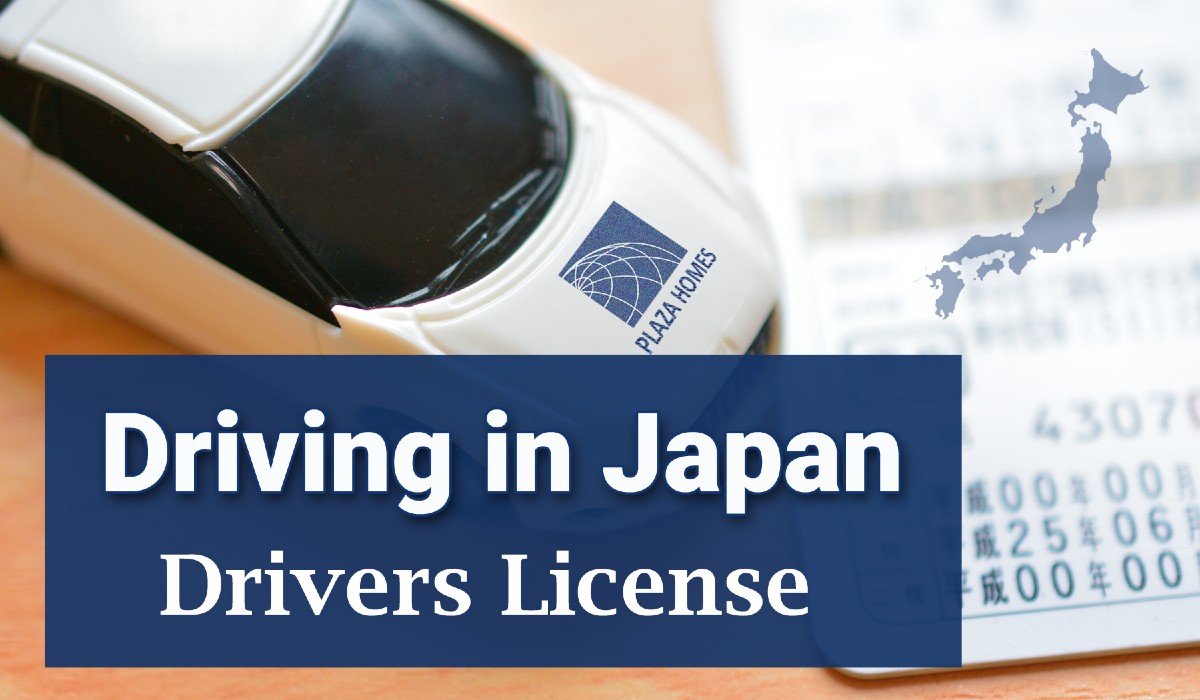 Driving in a foreign country may be challenging. In Tokyo, the traffic flows on the left and many foreigners might have the impression that the roads are extremely narrow. Road signs in Japanese can be confusing which could make you nervous while driving. The following information will help you become more confident before getting on the road in Japan. You can also learn how to convert your driver's license to Japanese.
RULES OF THE ROAD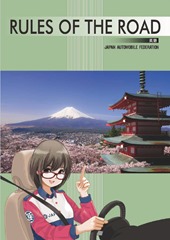 JAF (Japan Automobile Federation) publishes and sells the foreign language versions of the "Rules of the Road" to help foreign motorists understand Japanese Traffic rules in order to prevent the occurrence of traffic accidents. Digital Format and Printed Format is available. We strongly recommend to purchase one these books in your own language and learn about the road rules in Japan.
To Foreign Nationals Who Drive Vehicles in Japan
To understand more about Japanese Traffic Rules and regulations, please access the link below. It is very important to know the basic rules before hitting the road for safe driving.
https://www.npa.go.jp/policies/application/license_renewal/pdf/english.pdf
What You Need to Drive in Japan
International Driving Permit
Kindly note that International Driving Permit (IDP) is intended for short-term visitors, not middle/long-term residents who have their address registered in Japan. Those who consider driving occasionally are also encouraged to apply for this license conversion at their earliest convenience.
IDP is valid for up to one year on the condition that:

1) Not more than one year from the date of issue
2) Not more than one year from your date of entry to Japan
The shorter period of the above is your permitted driving period in Japan

Valid International Driving Permit in Japan

(International Driving Permits issued by signatory to the 1949 Geneva Convention)

Valid Foreign Driving License in Japan

(For license issued in Switzerland, Slovenia, Germany, France, Belgium, Monaco, Taiwan)

JAF Global Support

(Please access here for Japanese Translation for your foreign license)
Converting your Driver's License to Japanese
Foreign residents in Japan are expected to convert to a Japanese driver's license.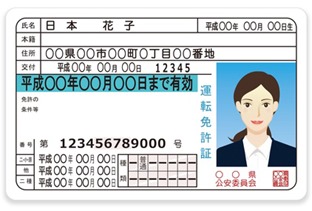 Conversion process
These mentioned below are exempt from the written and practical driving tests.
Australia, Austria, Belgium, Canada, Czech Republic, Denmark, Finland, France, Germany, Greece, Hungary, Iceland, Ireland, Italy, Luxembourg, Monaco, New Zealand, Norway, Poland, Portugal, Slovenia, South Korea, Spain, Sweden, Switzerland, Taiwan, The Netherlands, U.K., U.S.A. (Hawaii, Maryland, Virginia and Washington only), as of September 2020
Written, driving and eye test required if your license was issued in the country which is not listed above. For example, USA, Hong Kong, India etc.
If you do not speak Japanese, it may be difficult to go through all steps alone. Most Driver's License Centers require that you bring with you someone who speaks Japanese.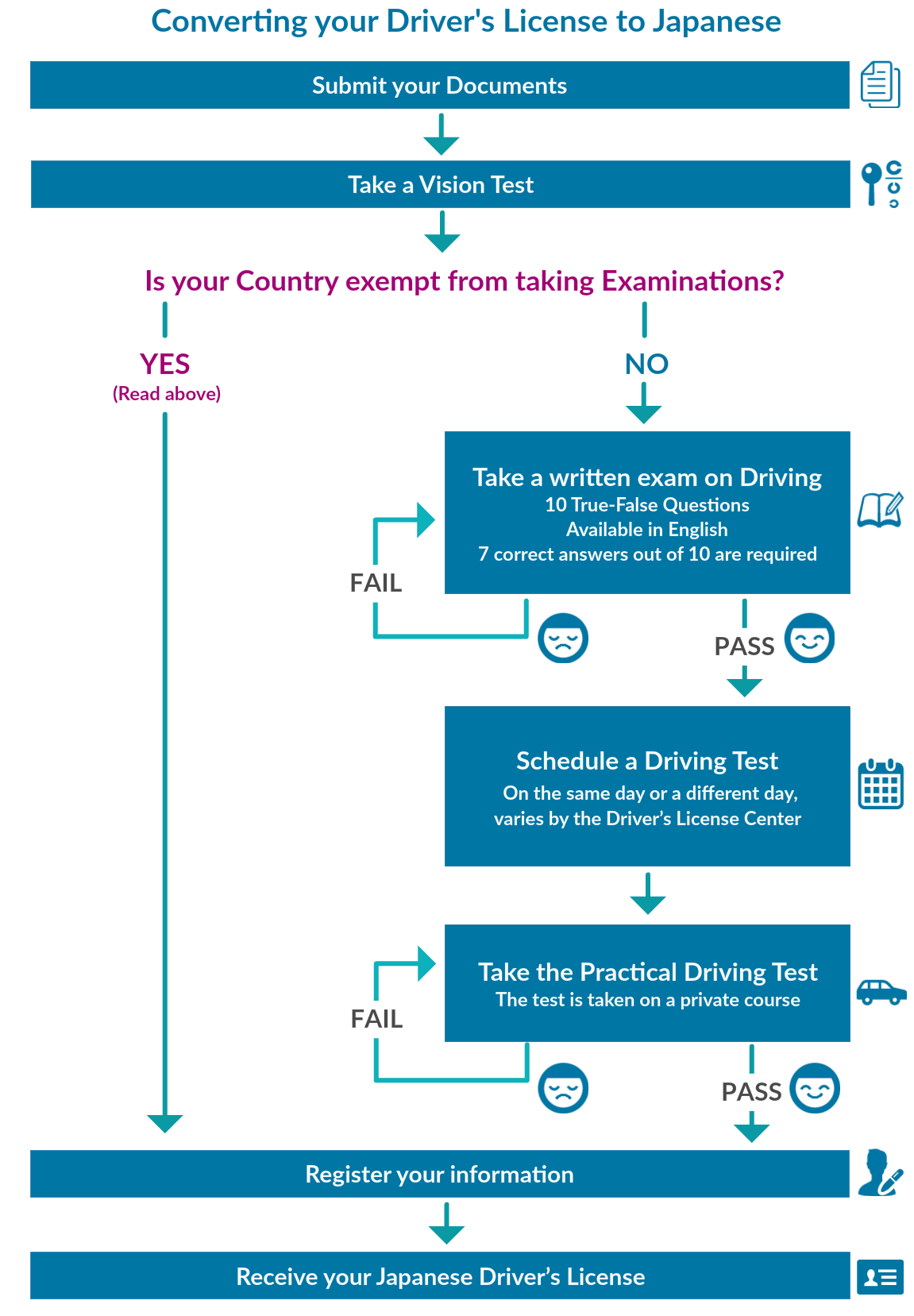 License Offices in Tokyo
Samezu Driver's License Testing and Issuing Center
Address: 1-12-5 Higashi-Oi Shinagawa-ku Tokyo
English Tel. Line: 03-5463-6000
Fuchu Driver's License Testing and Issuing Center
Address: 3-1-1 Tama-Cho Fuchu-shi Tokyo
English Tel. Line: 042-334-6000
Koto Driver's License Testing and Issuing Center*
Address: 1-7-24 Shinsuna Koto-ku Tokyo
Tel. Line: 03-3699-1151
*At Koto Center, application can be made only by those who have a driver's license issued in a country or region listed above as being exempt from the written and practical driving tests.
Tokyo driving schools that offer English-speaking services
If you are unfamiliar with Japanese driving rules or are otherwise unable to pass the practical driving test, you may want to attend one of the many driving schools in Tokyo. There are several that offer English language instruction, which are detailed below.
・Kiki Driving School has staff dedicated to helping you get your Japanese license, whether you are exchanging your home license for a Japanese one or applying for one as a new driver. They offer instruction at the actual driving exam centers so you will be prepared for the exact test you will take to get your license.
・Koyama Driving School supports students from registration through the receipt of a driver's license. They are registered with the Public Safety Commission. As such, if you graduate from their driving school, they will issue you a diploma that exempts you from needing to take the driving test at the licensing center when you go to apply for your license.
・FCA Driving School offers driving instruction in English, Chinese, and Korean. They have a 96.8% pass rate for driver's licenses so you can have confidence that they will be able to assist you with acquiring your license.
---
You may also be interested in these articles
* Parking in Japan: What to Know before Getting on the Road
* Japan Traffic Violations: Demerit Point System & Ticket Colors
* Driving on Japan's Highways and Toll Roads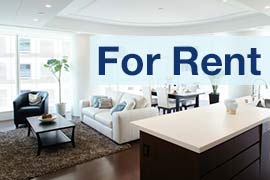 Listings of popular and luxurious rental apartments, condominiums, and houses designed with expats in mind.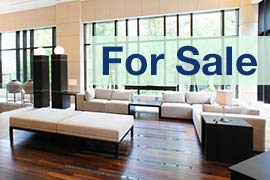 Listings of apartments, condominiums, and houses available for purchase in Tokyo.