Japanese Laundry and Dry Cleaning Services in Tokyo
Poste date: Monday, February 19, 2018
As apartments in the city are so small and hanging your washing outside is not an option in most cases, Tokyoites frequently use dry cleaners for a good deal of their laundry needs. Fortunately, there are many dry cleaning outlets in Tokyo and using their services can be very straightforward. They offer full services including home pick-up and drop-off, professional dry cleaning, laundry, ironing and alterations. Many also offer a shoe cleaning and repair service. You will find that some have a locker system whereby you can drop off and pick up from the store at any time day or night. There are a few that have an English website and offer customer support in English. Many also allow for monthly billing if you are a frequent customer.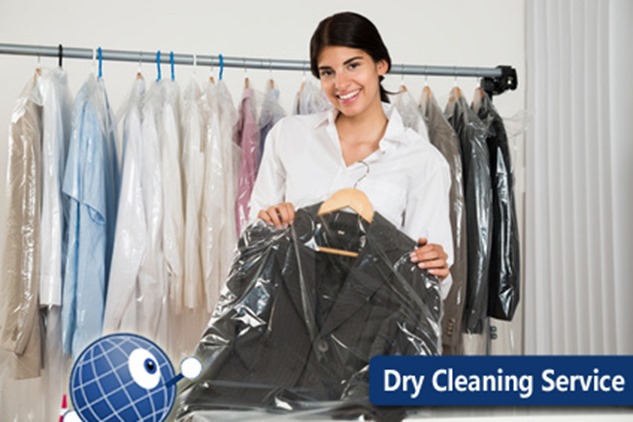 One added service which you might find surprising is that some dry cleaners will even take your seasonal clothing, clean it, and keep it in storage until it is time to use it once again. This saves people having to keep bulky coats or quilts crammed in their valuable closet space through the summer. And this is done for a very reasonably low price.
English-Speaking Dry Cleaning Services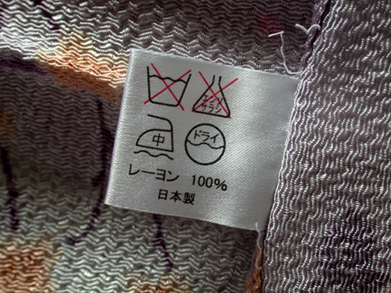 You might find it a little more difficult to find English-speaking dry cleaning services, but it's not impossible. If you have very specific dry cleaning or laundry needs and would prefer an English speaking service, here are some links to websites that provide an English services in the Azabu-Juban/Hiroo area. As noted above, they all offer a full pick-up and drop off service and many with monthly billing arrangements. For most dry cleaners, the price of a typical business shirt (listed at the time this article was written) is listed just to give you a basis for comparison.
| | |
| --- | --- |
| Comet Cleaners | They offer pick-up and delivery services and can clean household items such as curtains, duvets, table cloths, etc. They also provide clothing alterations. The current price of a machine-pressed business shirt is 280 yen, tax included. |
| Senya Cleaners | They offer a pick-up and delivery service. Average cost of a business shirt is 250 yen. |
| Nasu Cleaning | They offer pick-up and delivery service all over Tokyo, as well as clothing alterations and restoration. Business shirts start at 500 yen. |
Non-English-speaking Dry Cleaners
If for some reason your choice is limited to a Japanese dry cleaner with no English service, there is still no need to worry. Regardless of the language barrier, they will understand that you want your clothes handled with the utmost care and will deliver a very high standard. It is as simple as dropping your clothes off and if you do have any special requirements (like stain removal), you can always point this out to the service attendant using simple gestures. You don't need to be able to speak much Japanese, but onegai shimasu (please) and arigato (thank you) never hurts!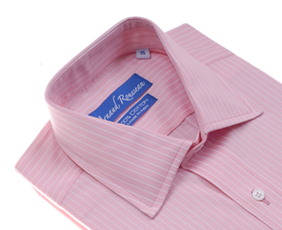 Here are links to some nearby dry cleaners that don't offer English services—feel free to use Google translate to see these websites in English. Speaking of "arigatou," I hope you'll thank us for searching through these sites for the cost of an average business shirt!
| | |
| --- | --- |
| 747 | They offer express service and next day delivery. Business shirts start at 200 yen. |
| Sensuisha | They offer pick-up and delivery, and are a bit more expensive than the average with business shirts starting at 500 yen. |
| Rejouir | If you are wondering who to trust with your designer clothes, then Takeshi Furuta, who operates a high-end boutique service in Azabu-Juban, of is your man. You will pay a high price, but will have the peace of mind to know that your Gucci coat is in good hands. According to Furuta, "If you can put it next to a new product and see a difference, then it's not professionally cleaned." |
| Hakuyosha | The Emperor's dry cleaners, located right next to Hiroo station. The staff wears white gloves and is extremely careful. Basic business shirts start at 350 yen, with a steeper price for more royal treatment. |
Japanese Laundry Services: How to Best Cope at the Dry Cleaners
Japanese dry cleaners are likely very similar to those in your own country. However, as with all services in Japan, you can expect a very high level of customer service that likely surpasses what you are used to. They offer both dry cleaning for very delicate clothing, as well as laundry and ironing for your everyday clothes. That said, dry cleaners here are businesses like any other, and as such there are a few things to keep in mind when shopping around.
First, despite the expectations of good service, you should still remember to balance good prices with quality. Don't be fooled by the super cheap offers of shirts for 100 yen, as this usually means lower quality cleaning for said shirts. Furthermore, such services will often make up for the low price by charging higher prices for suits and larger items.
Second, know that especially in Japan, long-term use of a given service is highly incentivized. If you are a loyal customer, some shops will offer discounts and rewards for your repeat use; the 10th item might be free, for example. Things like this give you plenty of reasons to stay with the same dry cleaner and form a good relationship with them—a process that sometimes (but not always, of course) requires using a bit of Japanese.
If so inclined, here are some useful phrases in Japanese to get you by at the dry cleaners:
| | |
| --- | --- |
| Can I have this (these) done? | KORE O ONEGAI SHIMASU. |
| How much is this/how much are these? | KORE WA IKURA DESU KA? |
| Please remove the stain on the skirt/shirt. | SUKAATO/SHATSU NO SHIMI O TOTTE KUDASAI. |
| When will it be ready? | ITSU DEKIMASU KA? |
| Please don't starch it too much. | NORI WA SUKOSHI NI SHITE KUDASAI. |
| Don't fold it, please. | TATAMANAI DE KUDASAI. |
With the information and phrases you have now, you'll be on your way to clean clothing - not to mention peace of mind - in no time. Good luck finding the dry cleaner that works for you.
If you're looking for other English speaking services, check out our listings.
Perhaps while you wait for your dry cleaning, you can also order catering or delivery in English!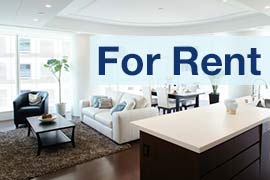 Listings of popular and luxurious rental apartments, condominiums, and houses designed with expats in mind.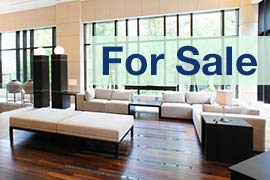 Listings of apartments, condominiums, and houses available for purchase in Tokyo.