Harmful insects in homes – Cockroaches/Gokiburi
Poste date: Monday, February 26, 2018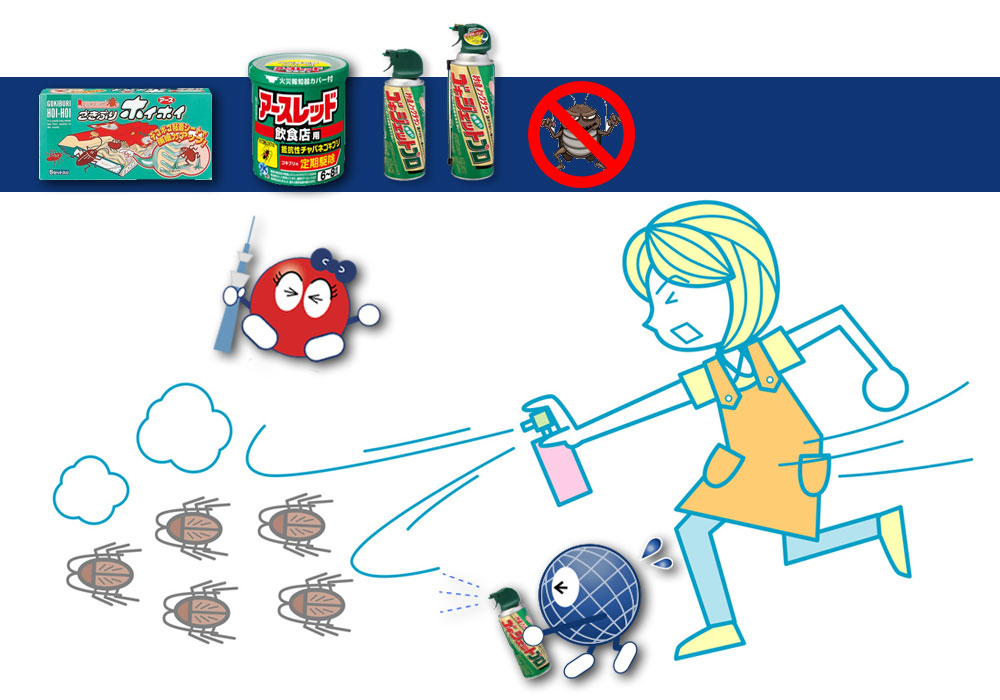 You may find roaches in your home especially in summer season. Roaches will gather wherever there is food. They have survived for a long long time as they will eat anything, and they can go almost anywhere by using their flat body.
I've found that roaches in Tokyo are small (average 3.5~4.5cm) but they move so fast (sometimes they fly and come at you), while the ones I used to see in Queensland, Australia were huge but slow and easier to catch. In Japan, there are so many products to catch / kill roaches sold in supermarkets and drugstores. It can be difficult to decide which to choose and know which does what so I have made a short list of some useful and effective products I personally trust.
Recommended Cockroach Replelant in Japan
Trap type set of 5 "house"
You can just leave Gokiburi Hoi Hoi around the kitchen area, between small gaps of kitchen cabinets and such, and anywhere that roaches may walk past. This product has a mat of sticky "smell of food" things in a "house for roaches". Roaches come inside the "house", where the yummy smell comes from. But once they get in, they are trapped! All you have to do is just check the "house" sometimes and if there are any roaches trapped, you throw away the whole thing. Easy.
"Goki Jet Pro" by Earth Chemical Co., Ltd.
Aerosol Spray type 450ml
This is the most effective product for when you actually find a cockroach in front of you! There is a thin, long spray nozzle attached and by using that nozzle you don't have to get too close to a cockroach. Great injection effect kills target in a short time. Scent-free.
"Goki Earth Red" by Earth Chemical Co., Ltd.
Smoking agent type
This product is to sparge chemical in the whole room and kill cockroaches hiding behind kitchen and furniture.
[How to use Goki Earth Red]
Take out the aluminium bag from the plastic container and open it, and take out aluminium can from the bag. Do not remove the red sticker.
Pour water in a plastic container up to black dash line. Do not pour over the line.
Leave the plastic container in center of the room, then place the aluminium can in the plastic container. Face up the red sticker surface.
Put the ring-shaped lid on. Smoke/steam like chemical will start to come out in 1-2 minutes.
Please do not touch the can as it gets hot soon after you set up in water.
Please go outside of the room and close the door within 2 minutes. Do not go back in the room or open the door for at least 2 hours.
*Please be careful of mechanical errors in fire and smoke detectors.
Please cover your nose and mouth with a towel when you go back in the room, and open windows or leave the kitchen fan on for a while.
This product is harmless for pets, but I won't recommend it for a household with small children. Do not leave your pets in the room while this product is in use, of course. (You may find dead roaches after few hours up to few days...be warned!)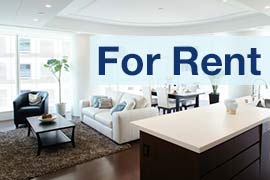 Listings of popular and luxurious rental apartments, condominiums, and houses designed with expats in mind.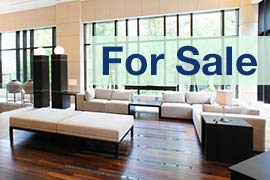 Listings of apartments, condominiums, and houses available for purchase in Tokyo.