How to Find English-Speaking Jobs for Foreigners in Japan
Poste date: Tuesday, June 21, 2022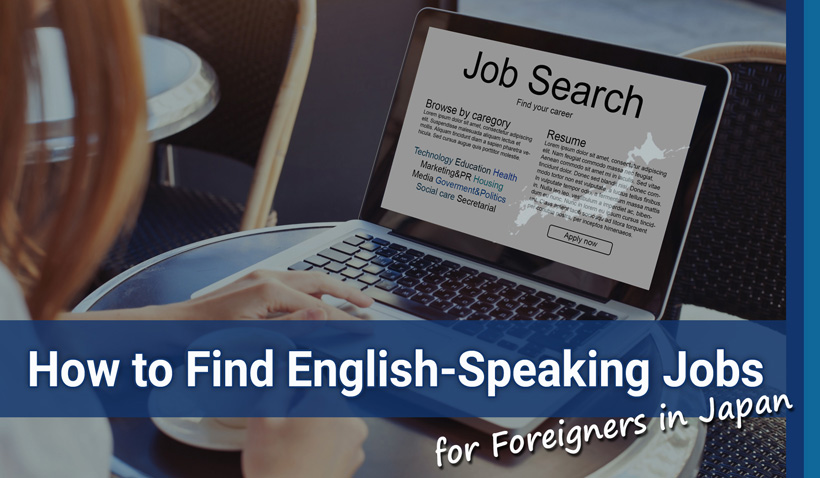 In recent years, Japan has been steadily progressing toward a more international labor force due to population decline, so there's a growing range of jobs for foreigners if you know where to look. Read on to find out how you can search for employment in Japan that's worthy of your resume.
If you would like to find out about Japanese job titles, please read Japanese Job Titles in English.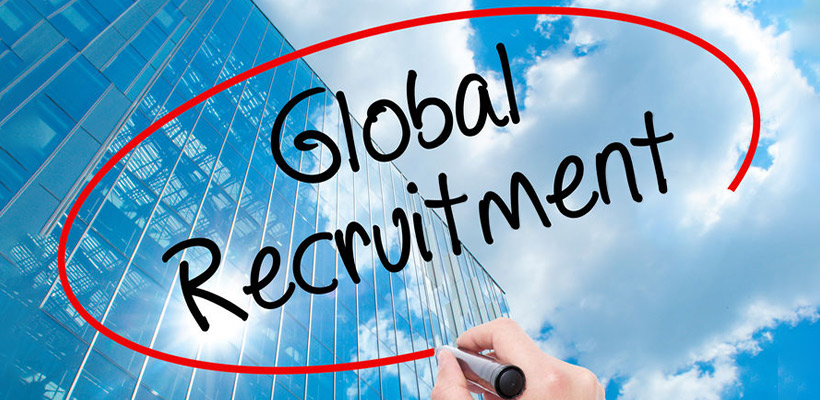 Japanese Language Requirements
You may face a number of challenges while searching for a job in Japan if you're less than fluent. It can be difficult to navigate job postings or to find a company that doesn't require at least business-level speaking skills.
If you already speak some Japanese, it's a good idea to try and obtain Japanese Language Proficiency Test (JLPT) certification, which is used as a benchmark for language ability. Companies with primarily Japanese staff tend to look for at least business-level fluency in foreign candidates. JLPT N2 certification is typically considered the floor for business-level Japanese, but roles involving a high degree of communication may require native-level N1 certification.
Gaishikei, or multinational corporations in Japan, tend to be more flexible and may consider Japanese-speaking ability as a plus, but not a requirement. In this case, N3 certification (conversational level) can add to the strength of your application.
If you don't speak Japanese but are willing to learn, attending a Japanese language school in Japan either full-time or part-time is a viable option, especially if you're currently living outside of the country. Under a student visa, you're eligible to work up to 28 hours a week part-time and even full-time during school holidays. While your primary purpose of staying in Japan must be education, it's possible to secure career opportunities as well.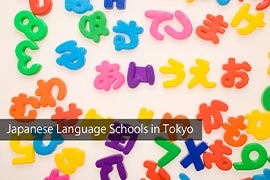 All the schools can be accessed in English, so please do not hesitate to consult with them showing what your requirements are.
Common Jobs for Foreigners in Japan
As the Japanese labor force continues to shrink, the country has increasingly looked to skilled multinational professionals to fill labor gaps across a wide range of industries.
Translation and Interpreting
If you happen to have N1-level fluency or are fully bilingual, there are many opportunities to work as a translator or interpreter, either as part of a translation or interpretation firm or working freelance. Many Japanese-speaking bilingual professionals supplement their income doing translation work on the side.
Those who are not fully bilingual, but can read some kanji, may be able to find work as a proofreader, editor, or re-writer who revises texts that have been pre-translated by a Japanese native.
Teaching English
If you have limited Japanese-speaking skills, teaching English is a common profession as it often doesn't require any Japanese language ability. Those with a teaching credential or background in education tend to be hired by universities and international schools, while those without formal teaching experience often pursue work in the eikaiwa, or private language school, industry. Eikaiwa companies in particular are an easier route for job seekers outside of Japan as most companies provide visa sponsorship for teachers, while some companies even offer relocation support.
In terms of salary prospects, universities and international schools tend to pay better salaries, but most people find that even entry-level eikaiwa positions provide a livable full-time wage for a single person.
IT Industry
If you have the technical skills, then IT is a popular route for finding work in Japan. Many companies are willing to hire mid-career engineers with minimal Japanese ability, since they will have a bilingual team leader or project manager to help facilitate communication. However, IT professionals with N2 level-speaking ability or higher have better access to higher paying positions and more opportunities for career progression.
Digital Marketing and Design
If your skillset is more on the creative side, you may find success looking for work as a digital marketing or design professional. Many Japanese companies are now looking to market products and services either to customers outside of Japan or to tourists visiting Japan, so they're increasing their foreign creative talent. Mid-career professionals who speak even a little Japanese can find work, especially at small and medium sized companies that may not be able to attract fully bilingual candidates.
Business Development and Sales
If you're an experienced business executive with a strong resume, it's possible to find business development or sales positions, particularly among Japanese companies looking to expand globally. These kinds of executive positions don't necessarily require Japanese language skills, especially for multinational companies, as they have dedicated staff to assist with translation and interpretation. However, speaking Japanese can give you access to higher level roles such as country manager positions.
Remuneration packages vary widely but often include relocation support and housing.
Top Recruiters in Japan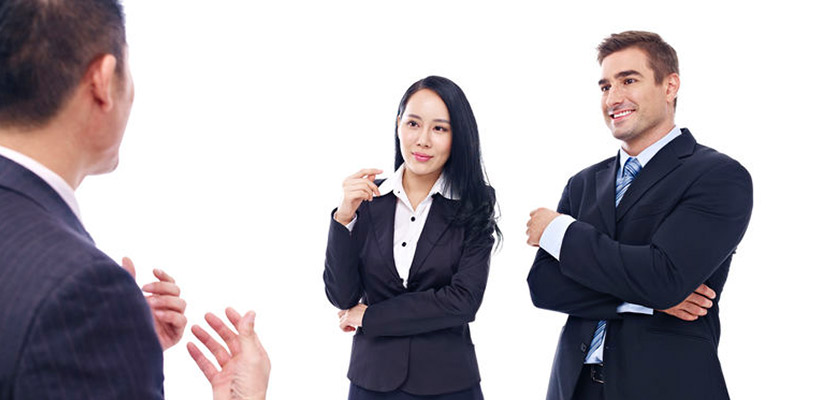 One unique aspect of job hunting in Japan is the heavy reliance on recruiters and talent scouts by Japanese companies. Compared to other international job markets, where most positions are filled primarily through direct hiring, networking, or job search websites, in Japan, mid-career hiring is largely driven by recruiting agencies. In fact, even when using job search websites, you will find that many of the listings are posted by recruiters rather than the companies themselves.
There is a high likelihood you will encounter the following recruiting agencies during your job search.
Envision
Website: https://www.envision-jpn.com/
Envision is the preeminent provider of recruitment process outsourcing services in Japan. 
Hays Japan
Website: https://www.hays.co.jp/en/home
While many bilingual recruiting agencies tend to focus on contract-based positions and temporary assignments, Hays Japan also offers full-time permanent (seishain) positions across a wide range of professions and industries.
HirePlanner
Website: https://home.hireplanner.com/
Michael Page
Website: https://www.michaelpage.co.jp/en
Michael Page, part of the U.K.-based Page Group, specializes in recruitment of mid to senior-level positions for gaishikei multinational companies and major Japanese corporations.
Morgan McKinley
Website: https://www.morganmckinley.co.jp/en
Morgan McKinley, based in Ireland, is a large global recruitment consultancy with offices located in Tokyo's Roppongi district.
ReachExt
Website: https://www.reachext.co.jp/
ReachExt is located in Japan and is one of the leading recruitment and executive search firms.
RGF
Website: https://www.rgf-professional.jp/en
A child company of the Japanese conglomerate Recruit Group, RFG focuses on mid-career recruitment for multinational companies as well as domestic companies aiming to expand globally. The company sources talent for English-speaking jobs in Japan and throughout Asia.
RGF also offers RGF Executive Search for bilingual executive search and recruiting services.
Robert Half
Website: https://www.roberthalf.jp/en
Founded in 1948, Robert Half is a recruitment consultancy with over 300 staffing locations worldwide. In Japan, the company sources talent primarily for finance and accounting, financial services, IT and technology, and management roles.
Robert Walters
Website: https://www.robertwalters.co.jp/en/
Robert Walters is a recruiting consultancy with over 20 years' experience in matching bilingual professionals with Japanese companies. The company specializes in business and finance-related jobs such as accounting, legal, banking and financial services, risk and compliance, and supply chain and logistics roles.
Job Search Websites
One limitation of solely using recruitment agencies is that they can only introduce you to positions at companies with which they have an established contract or working relationship. You may feel that the job options presented to you by a recruiter are not a good fit for your needs, in which case, you may prefer using a job search website to look for employment opportunities yourself.
It's worth mentioning that when applying to a listing on a job search website, you may still end up interacting with a recruiter, as many companies, especially those with limited human resources, often hire agencies to screen candidates and introduce only those who are a good match. If you wish to avoid recruitment agencies altogether, it's best to look for listings that are clearly posted for direct hire.
CareerCross
Website: https://www.careercross.com/en/
Founded in 2000, CareerCross is a job search website that aggregates listings from a number of recruitment agencies as well as offering direct hire positions for bilingual professionals.
Daijob
Website: https://www.daijob.com/en/
A jobs board for multinational professionals in Japan, Daijob has been operating since 1998 and offers over 10,000 job listings in their database. Most listings require some level of Japanese language proficiency.
Enworld
Website: https://www.enworld.com/en
Enworld is a bilingual recruitment agency with an extensive jobs board for mid-career, executive, and specialist positions. Rather than short-term or temporary contracts, they focus on long-term placement and career planning.
GaijinPot
Website: https://gaijinpot.com/
Launched in 1999, GaijinPot.com was one of the first jobs boards for English speakers in Japan. It's unique in that it allows job seekers to filter roles based on the required level of Japanese skills.
Glassdoor
Website: https://www.glassdoor.com/
The employer review and salary website Glassdoor has started expanding its job offerings for Japan and now lists over 4,000 positions located in Tokyo.
Indeed
Website: https://jp.indeed.com/
The American employment website Indeed is actually a subsidiary of the major Japanese conglomerate Recruit Group. The Indeed Japan jobs board focuses on employment opportunities located within Japan.
Jobs in Japan
Website: https://jobsinjapan.com/jobs/
Jobs in Japan started as an English-language guide and printed job directory for job hunting in Japan, which launched on the web in 1998.
LinkedIn
Website: https://www.linkedin.com/
The business networking platform LinkedIn is a good source for job listings in Japan and updated almost daily. A strong LinkedIn profile can increase your likelihood of being contacted by a talent scout or even directly by an interested employer's HR team.
WeXpats Jobs
Website: https://we-xpats.com/en/destination/as/jp/
WeXpats Jobs is a portal site for foreigners looking for jobs in Japan. Find the best job for you in Japan's biggest job pool. WeXpats Jobs can be used in 11 languages - so you can look for jobs in Japan in your native language. And because we gather jobs that welcome foreigners from different websites, you can find a job that best fits you!
Useful Job Search Links for Tokyo
If you feel you need additional support while job hunting, there are several local resources in Tokyo that you can use to find a job.
Tokyo Employment Service Center for Foreigners
Website: https://jsite.mhlw.go.jp/tokyo-foreigner/english.html
The Tokyo Employment Service Center for Foreigners is a government office that provides job counseling, placement, and immigration advisory support to English-speaking residents in Japan. Its Foreign Residents Support Center (FRESC) assists job seekers who hold any of the following visa types.
• Engineer/Specialist in Humanities/International Services
• Skilled Labor
• Instructor
• Student (full-time work)
For other visa types (listed below), you should visit the Shinjuku Foreigners' Employment Assistance and Guidance Center.
• Spouse or Child of Japanese National
• Long-term Resident
• Working Holiday
• Student (part-time work)
Gowell Town
Website: https://gowell-town.com/ (Japanese)
Social Media: https://www.facebook.com/gowelltowneng/
Gowell Town is a free lounge located in Ginza, Tokyo, providing job hunting support to multinational job seekers. Free WiFi and power outlets are available to use.
American Embassy in Tokyo
Website: https://jp.usembassy.gov/
The Human Resources Office in Tokyo, available through the American Embassy, provides recruitment services for U.S. citizens and those related to U.S. citizens for jobs at the Tokyo Embassy as well as the five Consulates located in Sapporo, Nagoya, Osaka, Fukuoka, and Naha, and the Foreign Service Institute in Yokohama.
Improve Your Chances of Employment in Japan
As the Japanese labor force continues to shrink, the country has increasingly looked to skilled foreign workers across a wide range of industries. Even with a limited level of Japanese fluency, it's possible to find work; and if you have N1 or N2 JLPT certification the options are even wider.
For more information on navigating corporate life and finding success within your organization, we suggest taking the time to read the following guides on understanding business etiquette and communication in Japan.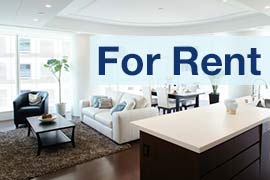 Listings of popular and luxurious rental apartments, condominiums, and houses designed with expats in mind.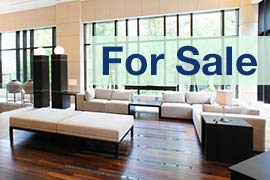 Listings of apartments, condominiums, and houses available for purchase in Tokyo.